Bed and Breakfast by IngeGerd Stevnhoved, Tyttebærvej 26, Sejs, 8600 Silkeborg tele: +45 2366 0818 Email: ingegerd@ricktig.dk
Sejs is a small town tucked between one of the largest forests
in Denmark, heather covered hills and the famous lakes of
Silkeborg. The house is situated on a large lot. There is a stone
ringed fire place in the yard. 5 minutes easy walk to a small
children's playground, 7 km to the nearest golf course
(members only), 7 km to a put and take lake, 7 km to the
center of Silkeborg where the angler can get his fishing license
for the Silkeborg lakes and streams.
In Sejs there are all of the shops you need to survive, but if
you want more, the bus goes to Silkeborg once every half
hour 200 meters from our doorway. If you come by car, we
have two guest parking places inside our compound
and parking is unlimited on our dead end street.
All prices include any and all charges and taxes.
Arrival and departure times negotiable.
Those that arrive by train have a 15 minute walk from the Svejbæk station, where all the regional trains make a stop. The "capital" of Jutland is 45 minutes by train from Svejbæk.
We offer the following: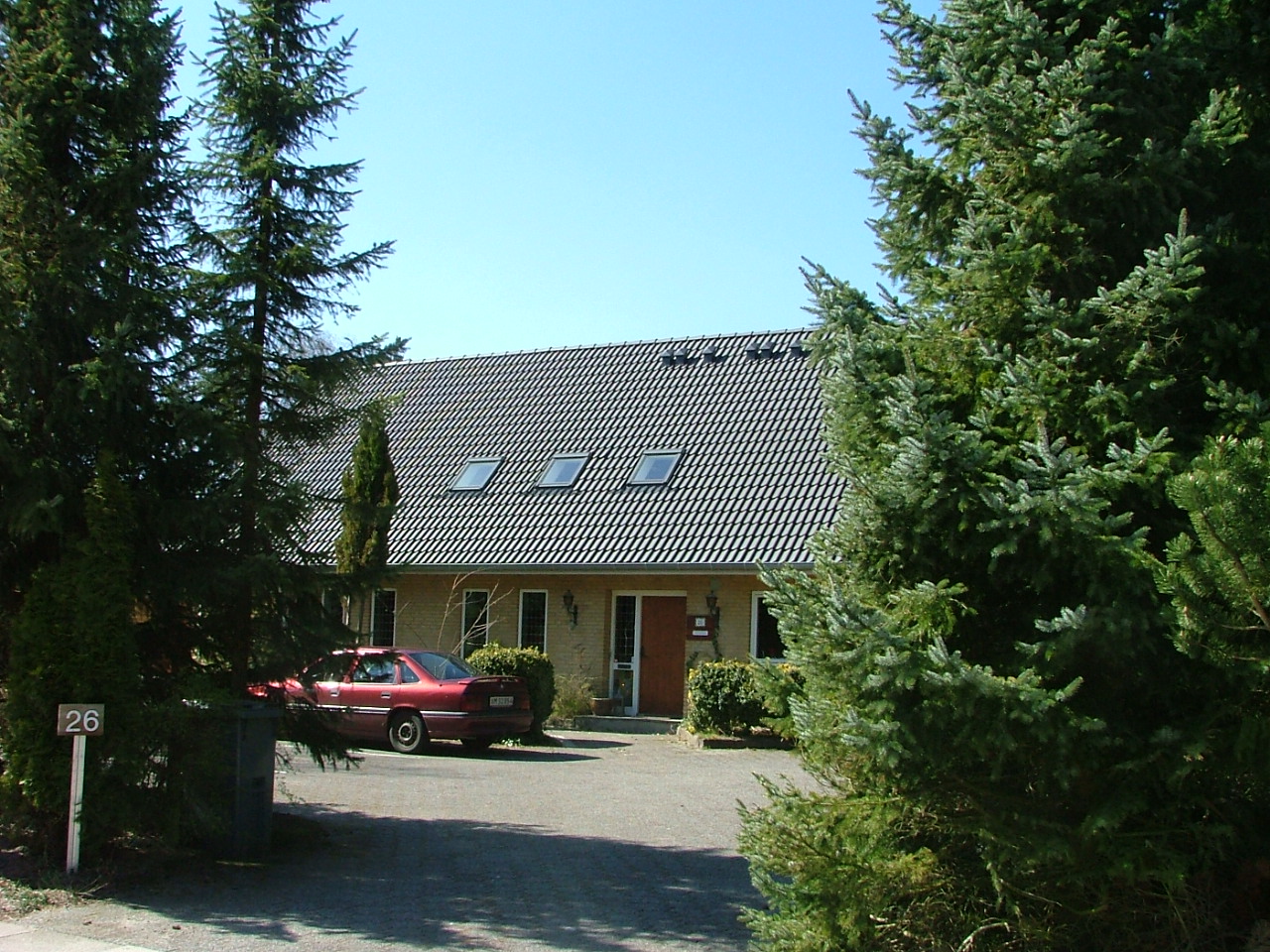 A CABIN in the back or our large garden and 2 DOUBLE ROOMS upstaris in the house.